GAGAKU  An Important Intangible Cultural Property of Japan
DVD 1: 59 min.

 This DVD is a digest version with English or Japanese commentary of former ten-volume video series recording the present-day performance practice of gagaku, Japan's court music, at the Music Department of the Board of Ceremonies of the Imperial Household Agency. This series, recorded between 1997 and 2000, is a landmark achievement, in that it records pieces from all of the genres that make up today's gagaku. This digest version serves as an introduction which brings together highlights of the performances, produced with the intent of covering all of the genres within a one-hour time frame.

 Although the gagaku repertoires of bugaku dance and kangen instrumental performance that derive from ancient China and Korea are well-known, two other genres have attracted less attention: kuniburi-no-utamai, accompanied vocal music and dance of indigenous origin now used in Imperial and Shinto ceremony; and the accompanied vocal forms saibara and rooei, which were born in the context of the culture of the Heian court, in the ninth and tenth centuries.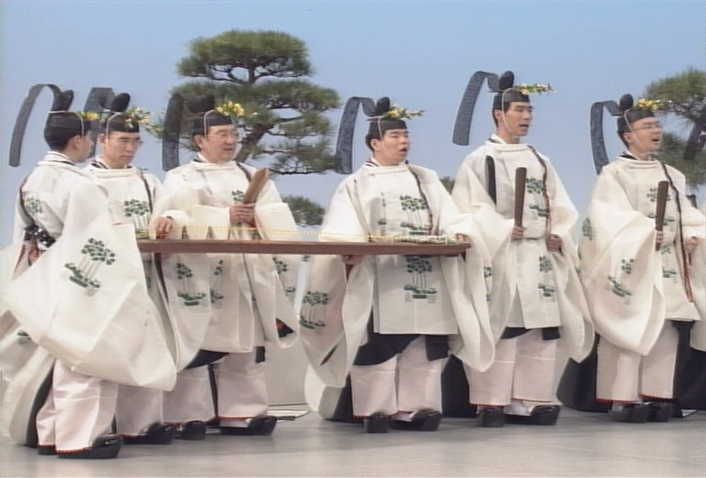 Azuma-asobi

  The kuniburi-no-utamai excerpted for the digest are kume-mai and azuma-asobi. The former is performed at ceremonies of Imperial accession, while the latter is an elegant recasting of ancient folk songs and dances of the eastern provinces. Kangen instrumental music is represented by two pieces, the well-known Etenraku and the lively Batoo. The latter piece is also shown in its danced form as bugaku, in a demonstration of the musical changes that take place when the same piece is performed in these two different styles. Other bugaku dances shown include the movement Gakkaen from the Chinese military dance-suite Taiheiraku, known for its especially intricate armour-like costume, and the elegant Korean dance Engiraku.

Excerpts from two saibara, Koromogae and Ise-no-umi, as well as from the rooei, Kooyoo, serve to underline the importance of vocal music in the traditional performing arts of Japan.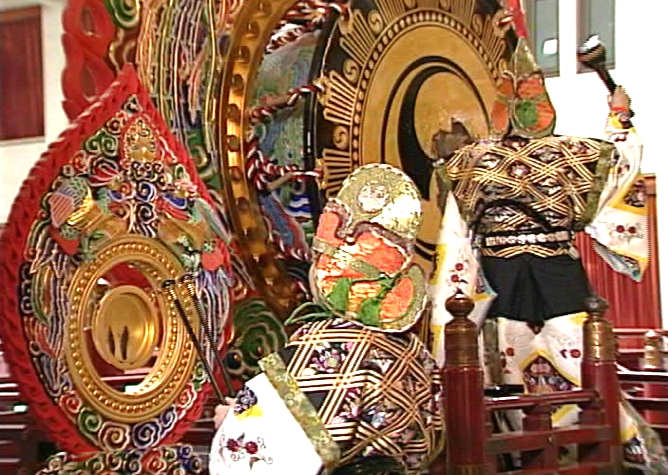 Dadaiko of the Right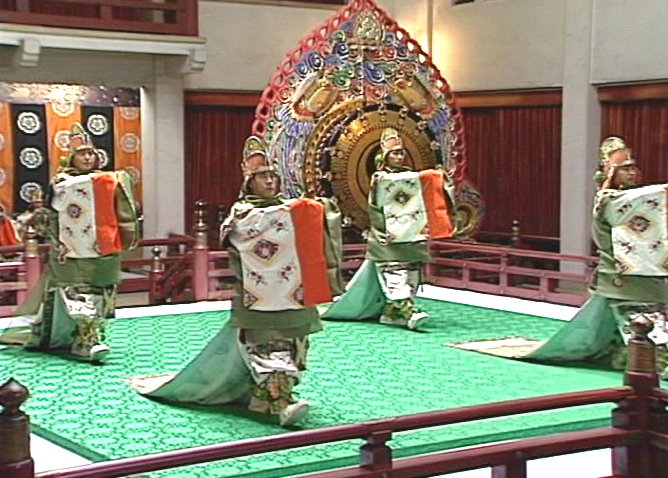 Engiraku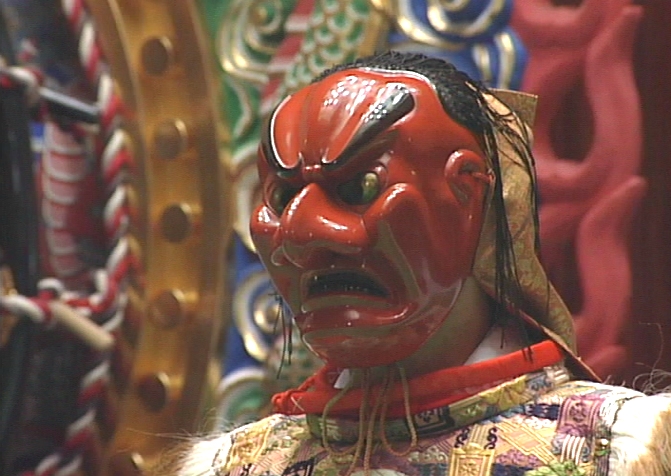 Batoo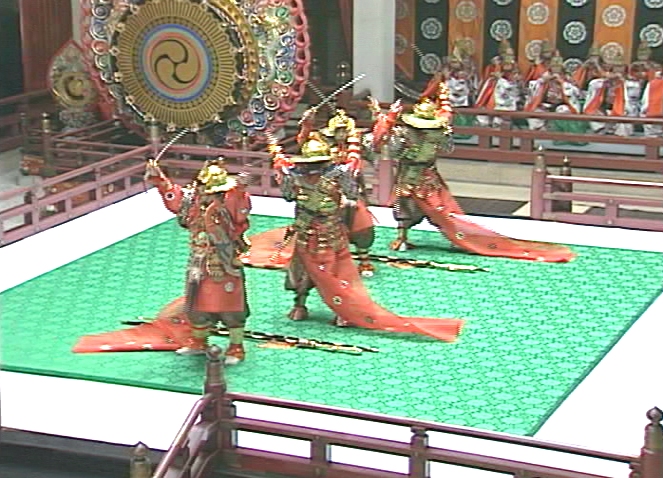 Taiheirau(Gakkaen)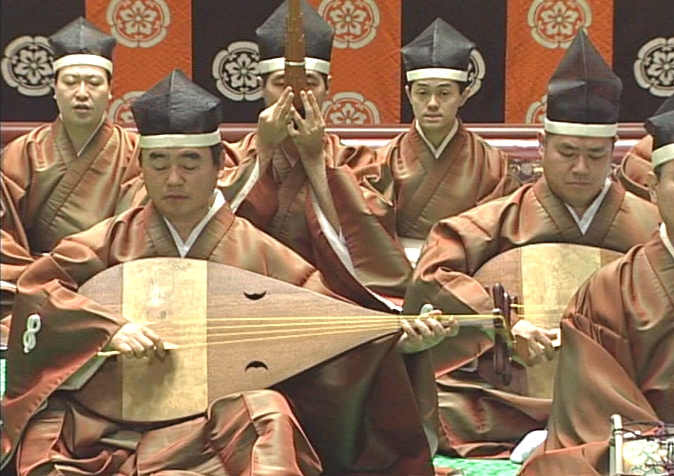 Saibara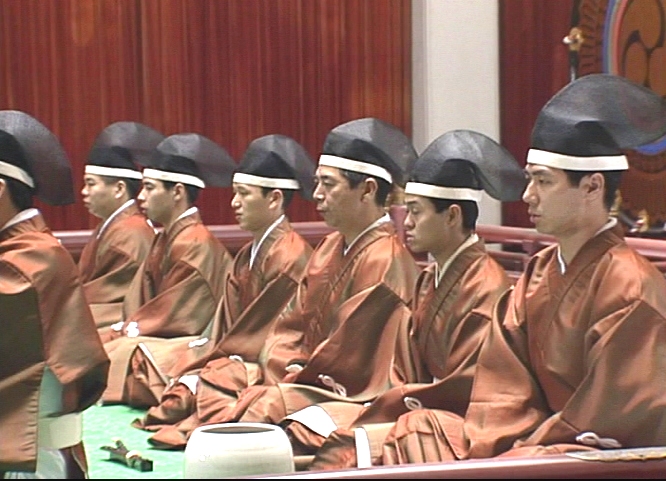 Rooei


---
Contact: info@tokyocinema.net

Started: 2007.09.19. Final edition: 2007.09.21.
(C) 2000/2007 The Shimonaka Memorial Foundation
Wall paper

by Kiyodo
go to gagaku TOP page
go to kuniburi-no-utamai page